Property prices in Brisbane have been rising at an incredible rate. In fact, property prices throughout many areas of Australia are going through the roof. People are wanting to know which is the next boom suburb, we have found a northern suburb of Brisbane. Narangba, and is it Brisbane's next boom suburb to invest in Many factors are at play, but the elephant in the room is, of course, COVID-19.
The limitations placed on Australian (and the World, for that matter) society in the past 18 months have been astronomical. It has forced businesses to adapt to contemporary working environments and has made your average Joe and Jody realize that perhaps cities aren't all they're cracked up to be. Now, Brisbane is, of course, a major city. But Brisbane's population density (pop. per square km) is significantly lower than that of Sydney or Melbourne.
In the year 2019-2020, Sydney had over 58 areas in which more than 8000 people lived per square km. Compare this to Melbourne's 17 and, finally, Brisbane's 1.
When taking these figures into consideration – and coupled with COVID-19's influence on our social cautiousness, it's not hard to understand why Brisbane has become such a sought-after part of the country.
At this point, all of the above can be considered a forgone conclusion, but it still leaves one question: What will be Brisbane's Next Boom Suburb?
In this article, we'll be taking a look at the outer-city, northern suburb of Narangba and should we invest in it ?
Should you invest in Narangba and does it have the Infrastructure?
This is a particularly poignant question. Of all the components that enter into the equation, infrastructure is one of the most important.
Some suburbs experience periods of suburban sprawl off the back of potential infrastructure (Ripley, for instance), while others build their fundamental base first, and let the investment come later (the Gold Coast's, Upper Coomera, is a wonderful example of this).
As far as investing in Narangba is concerned, it absolutely has the infrastructure in place to build into a thriving Brisbane populous.
Shopping
Already in place, and only a mere 10 minutes from the heart of Narangba, is Westfield North Lakes. This shopping precinct has a huge variety of options, and frankly, more than you're likely to need on a regular basis. Adding to the Westfield is a large Bunnings, IKEA and Costco.
The suburb could certainly use stronger local shops, but as the population grows, these sort of things are a mere formality.
Transport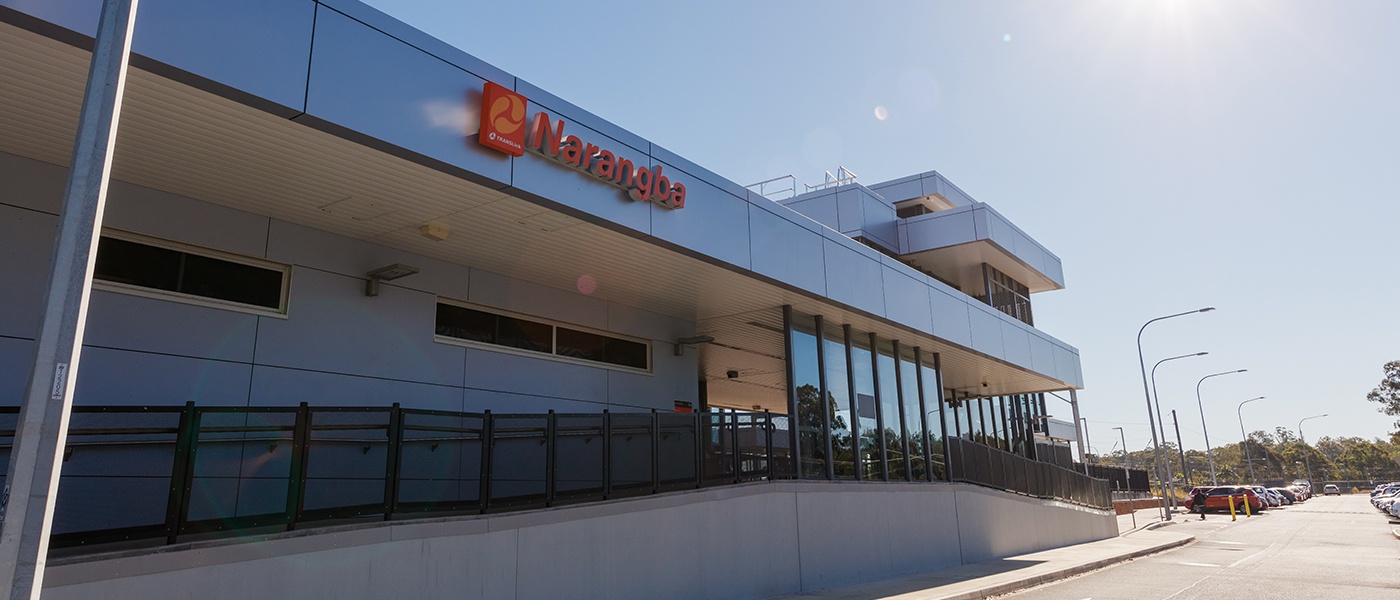 Transportation is covered, too. Narangba features a train station with a direct line into the Brisbane CBD. This allows easy access for busy professionals, while direct access to the Bruce Highway makes driving north or south very simple.
Schools
Narangba State School and Narangba Valley State School live in the heart of the suburb, while Northpine Christian College sits just a few minutes out of town. This means that the suburb is already well suited to handle the influx of growing families.
The suburb may also welcome more schools in the coming years, with the potential for a Brisbane Catholic Education prep school.
Does Narangba Have Enough Land for you tp invest in?
This is one question with a resounding, "yes".
Narangba has a huge amount of land capable of handling a suburban sprawl. The suburb is already in the process of building up its population through a myriad of advanced residential estates.
Narangba Heights, Amity Estate, and Ridgeview are just some of these estates in question.
Part of Narangba's charm is its mixture of medium-density residential and low-density land. Thanks to the abundance of space, it's unlikely that all of the suburban locations would need to sacrifice land in order for Narangba to boom.
Final Thoughts
As the sprawl away from city centers continues, it's becoming evident that suburb such as Narangba is right on the frontline of the impending property boom.
Narangba is already experiencing what we would classify as a mini-boom, however, with the property market showing no signs of slowing down, and the suburb infrastructure in tip-top shape, it seems a mere inevitability that the suburb will explode in population.
So is Narangba Next Brisbane's Boom Suburb to invest in, we most definitely think so.
For more reviews on Realestate Hot Spots around Australia follow us at the researcher.